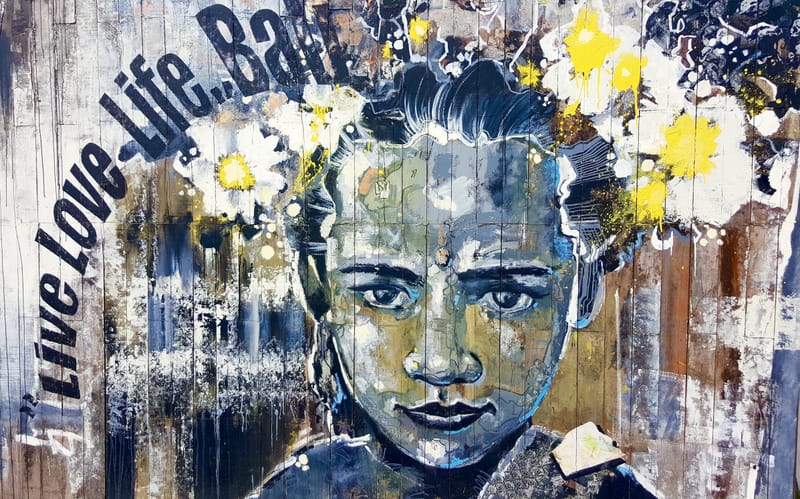 Bali
Every time I go to Bali I am absolutely blown away by its beauty. It's deep purple and orange sunsets, beach and rocky coastlines, the rice paddies, the volcanoes, the people, the food! My most recent love for Bali, however, is the progressive leap it has taken in the natural and plastic free product sector. Did you know that Bali banned single use plastics including bags, straws and styrofoam in July 2019? The sheer number of quality, eco-conscious and handmade products has completely taken off; from reusable straws, wax food wrappers and non-toxic kitchen sponges to bamboo makeup remover pads and all types of natural soaps, scrubs and lotions. See our
Box Inspiration
page for brands and products we love. Bali makes living a natural and plastic free life feel so easy, plus their products are beautifully crafted making your space look great too.
The Box
The concept of sharing these products through a quarterly subscription hit me one day and I haven't been able to think of anything else since. Each box contains a variety of six to eight bath, beauty and kitchen essentials used in everyday life and one small home decor or accessory to add that Bali touch to you and your space (think soy and beeswax candles, small seagrass baskets and naturally woven pillow cases). As we start off on this journey we only offer a limited quantity of boxes each quarter. It's best to order early, or even better, subscribe for multiple quarterly boxes.
All products are carefully sourced from local artisans and small businesses in Bali and are chosen for their environmental and social responsibility and positive business reputation. We ensure that materials are naturally derived, made by hand and are plastic free with the exception of some caps on natural bug sprays and face serums/oils. Working conditions, fair pay and overall staff wellbeing are important to us. We are slowly meeting and forming relationships with the many amazing business owners and their staff in Bali.


The Bali Box only delivers to Hong Kong, and since there is no way around shipping, emissions generated will be offset using MyClimate.org, one of the best carbon offsetting organisations in the world. A tangible, carbon offset project will be specifically chosen for each quarterly box after deliveries.
Me
Environmental awareness and sustainability entered my life in 2005 when I started a bachelors degree in Environmental Studies at The University of Manitoba, Canada. I completed my studies in the winter of 2008 and moved to Hong Kong to be with my now husband and to be honest it was a tough market to enter at that time. I floated around interning at a few social enterprises and attended as many "green" events as I could, so I was ecstatic when I landed a job at Ove Arup & Partners as a Graduate Engineer in their Environmental Consulting team. It was a perfect entry level position for someone with my degree. I worked on huge Environmental Impact Assessments for housing developments, roads and MTR stations. It was an amazing experience and I value my time at Arup significantly. However, after two years of conducting EIA's, I was feeling the need for something more progressive in the field and wrote a proposal to the Kadoorie Institute of The University of Hong Kong on sustainable food systems with a focus on Hong Kong and China. I graduated with a Doctor of Philosophy in 2018. You can find my thesis
here
if you dare. I now also write content on sustainable food systems for
Food Made Good Hong Kong
. I truly hope that The Bali Box helps people move toward a more natural and plastic free home, particularly in the kitchen and bathroom. I take great care in selecting products for each box and hope that my experience in the environment and sustainability field will give you the confidence needed when making this purchasing choice.